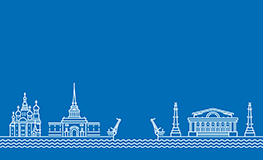 INTER-GAVAN company founded in 1992 in Saint-Petersburg. INTER-GAVAN is a distributor of high-quality innovative medical devices within the areas of hemodialysis and efferent therapy.
Our suppliers have products at the cutting edge, breakthrough technology platforms and use latest materials. Every stage of the manufacturing process is strictly inspected to provide superior quality output. Our goal in business is distribution of Russian and foreign innovative medical products with real clinical and concrete relevance.
We provide a flexible approach considering all individual features of every project by working closely with our customers to understand their requirements: from delivery of consumables to whole extracorporeal equipment of ICU or dialysis department. Whether it is with patients, health care professionals or business partners, we cherish the relationships we share.
Our customers are such medical institutions as the "Military Medical Academy", "Russian Center of Emergency and Radiation Medicine", St. Petersburg Medical University, other hospitals of St. Petersburg, public health institutions of the Republic of Karelia, Arkhangelsk region and others.
Our specialization include:
- Hemodialysis equipment and consumables.
More than 15 years INTER-GAVAN acts as an official distributor of NIPRO Medical corp. (Japan). NIPRO is one of the world's leading producers of disposable medical equipment for dialysis and dialysis-related treatments. With over 30 years of continuous research and development, NIPRO continues to bring products to the market that reflects the needs of its customers providing the highest quality standards and focusing on safety. Renal product range includes filters, fistula needles, blood tubing sets, hemostatic bandages, dialysis machines and catheters.
- Equipment and consumables for extracorporeal removal of endotoxin.
Since 2010 we started a partnership with Alteco Medical AB – a Swedish medical device company focusing on intensive care. Alteco Medical AB has developed a unique extracorporeal product - the Alteco® LPS Adsorber for use within the sepsis area. The product is a unique medical device for the safe extracorporeal removal of endotoxin during hemoperfusion, based on an innovative, patented technology.
Our evolution
1992 – Establishment of a company and start of cooperation with Althin Medical AB (USA-Sweden).
2000 – INTER-GAVAN became official distributor of NIPRO (Japan).
2009 – INTER-GAVAN became an official distributor of CHRISAL (Belgium). Chrisal is a global leader in the manufacture of probiotic, environmentally friendly cleaning and personal care products that have been proven effective against bacterial resistance.
2010 – Partnership with Alteco Medical AB, Швеция.